About Us
A Comprehensive Look at Impotence-Guide.com....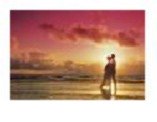 Our aim at Impotence-Guide.com is to give you the most extensive and comprehensive range of information available today on impotence (or erectile dysfunction).
We've worked with a team of researchers, therapists, pharmacists and doctors to ensure the information provided is relevant, up-to-date and precise.
The medical and pharmaceutical industry is constantly evolving. New medical treatments and drugs are being launched all the time, and we intend to keep you informed about any new developments for the treatment of male impotence as they occur.
Once you start exploring Impotence-Guide.com, we guarantee you won't find any complex medical terminology, overwhelming statistical data, condescending articles or smutty references.
We've loosely divided Impotence-Guide.com into three sections:


Section 1 - Impotence Education
Impotence Education explains all there is to know about impotence (or erectile dysfunction). We ask the questions: "What is impotence?", "How is impotence diagnosed?" and, "What happens when I visit my doctor?" And then we supply you with the answers to these and many more questions about impotence.
We've included an Impotence Questionnaire to test your "impotence quotient". This simple questionnaire will help you learn whether you're at risk of developing impotence, and if you already have a problem, it will help you learn how severe your impotence problem is.
Impotence affects both partners in a relationship on many levels. Yet very often the partners of men with impotence are overlooked, so there's a comprehensive guide and action plan to help both partners deal with their issues in a positive way.
And there's an entire section dedicated to Women and Impotence. We take a look at female sexual dysfunction, women and Viagra, and we also look at the lighter side of being a woman with articles about reviving romance!
We help debunk some of the myths associated with male impotence. Many of the legends about male virility and sexuality date back centuries. Surprisingly, some of these historical beliefs still influence our culture today.
Section 2 - Impotence Treatments
We compare the benefits of the most popular prescription drugs - Viagra®, Cialis®, Levitra® and Uprima®.
For many people prescription pills aren't an option, so we've also included plenty of information about the most popular and effective impotence aids and devices, as well as a guide to generic medications, and herbal treatments.
And to help you compare the various impotence drugs and treatments, we've included a Comparison Table so that you can make an informed decision about the type of treatment that may be best for you.
Section 3 - Impotence Causes
We take a look at the physical and psychological causes of impotence. We've also included information about the most prevalent causes of lifestyle impotence, like alcohol impotence, smoking and impotence and cycling impotence. Once you understand how and why impotence occurs, you will learn that quite often simple improvements to your lifestyle can help.
By the way, we've chosen to use the term impotence in preference to the more medically acceptable term erectile dysfunction (or ED). It's a personal thing, but we believe that impotence sounds less threatening and carries fewer negative connotations than erectile dysfunction. You may or may not agree with the terminology, but the condition remains the same.



Editors,
ImpotenceGuide.com
Email: feedback AT* impotence-guide.com
*Replace "AT" with the symbol "@".



Disclaimer: The medical and health information contained on this site is for educational and informational purposes only. It is not intended to take the place of professional medical advice, diagnosis or treatment. We suggest you consult your healthcare professional if you have any questions or concerns. By browsing this site, you agree to the terms and conditions in our disclaimer.