How Does Generic Viagra Work?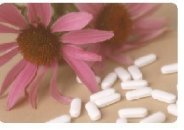 Generic Viagra (sildenafil citrate)contains the same active ingredients used in Pfizer's brand medication, assuming it is purchased from a reputable source. 
It is an oral medication, in pill form, for the treatment of male impotence, which works by relaxing the smooth muscles and blood vessels in the penis. This allows the blood vessels to expand and fill with blood, producing an erection.
It usually takes at least 30 minutes to start taking effect, and can take longer if it's administered after a large meal or excessive alcohol intake. It can last for up to four hours, but usually ceases to work after ejaculation. 
Keep in mind it is not an aphrodisiac and WILL NOT work unless you are sexually aroused.
What are the benefits of generic Viagra?
The US Food and Drug Administration (FDA) applies the same strict guidelines for manufacturing a generic drug as it does for producing a brand-name drug. 
The majority of generic drugs contain the same active ingredients in the same quantities as the original. The quality, strength and performance of the generic drugs are designed to match the results of the brand-name equivalents. 
The US Congressional Budget Office believes that US consumers will save an estimated $8 billion to $10 billion each year by purchasing generic prescription drugs.
The greatest benefit of generic Viagra is that it offers value for money without compromising the quality. 
Precautions & Potential Side Effects
Because it contains the same active ingredients as Pfizer's Viagra®, the same potential side effects and precautions apply.
If you are currently taking any drug that contains nitrates (including nitroglycerin) you MUST NOT take generic Viagra. 
High cholesterol and blood pressure, as well as heart disease, are known to contribute to impotency. A number of medications used to treat these health problems may interact with the ED pill. 
The following issues should also be brought to your doctor's attention before starting the pills:
Heart attack, angina, irregular heart beat or chest pain
Liver or kidney problems
Stroke
High blood pressure
Sickle cell anemia, leukemia or other blood disorders
Any disease or deformity of the penis (such as angulation or Peyronie's disease)
Stomach ulcers
Any illness you believe may put you at risk if you take generic Viagra
Please note it doesn't protect you from STDs or prevent pregnancy. Also, it's for men only.
Possible Side Effects To Consider
The most common problems you might face are headaches, facial flushing and stomach issues. Various vision related problems have been reported as well, as has prolonged erections, lasting several hours.
For anything other than a mild, temporary reaction, it's important to contact your doctor right away. 
Ordering Generic Viagra Online
As with so many other things, you can very easily order the brand and generic versions of this drug online. You can take advantage of huge discounts and discreet ordering at TOPills, a leading online pharmacy.