What are the Effects of Viagra on Women?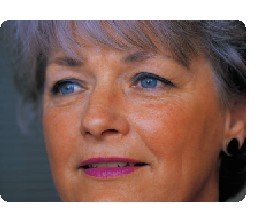 Although the success of Viagra® for the treatment of male impotence has been well documented, very little is known about the effects of Viagra on women. 
That is, until recently.
A research team funded by Pfizer Inc, the manufacturer of Viagra, and led by Dr Jennifer Berman at the University of California - Los Angeles Medical Center, found that the effects of Viagra on women were positive and beneficial in the majority of participants in the study.
Since its launch in 1998, Viagra has revolutionized the treatment of impotence in men and has become as much a household name as Aspirin and Prozac. 
But women have long been asking the question "Men have Viagra, what about Viagra for women?"
Over 40% of adult women experience sexual dysfunction at some time in their life, which clearly indicates that the need for a form of female Viagra should be a high priority for the pharmaceutical industry. 
The Study of the Effects of Viagra on Women...What Were the Results?
The placebo-controlled study involved 202 women, half of whom received a placebo. The women who participated in the study had to have had a hysterectomy or be post-menopausal, and generally be receiving hormone replacement therapy (HRT). Their ages ranged from 30 to 71 with an average age of about 51. 
The research team focused on two major areas. Firstly, whether there was any change in sensation in the vagina, labia, or clitoris during intercourse or stimulation after taking Viagra or the placebo. And secondly, whether intercourse and/or foreplay was more pleasant and satisfying after taking Viagra or the placebo.
The effects of Viagra on women in the group who were given the real thing were very encouraging. 
Women with Female Sexual Arousal Disorder (or FSAD) found the effects of Viagra most beneficial. FSAD is defined as the inability to achieve or progress through the "normal" stages of sexual arousal. 
FSAD is often characterized by physical symptoms like lack of blood flow to the genitals and lack of natural lubrication.
The effects of Viagra on women who have Hypoactive Sexual Desire Disorder (or HSDD) was minimal. HSDD is characterized by a total lack of interest, or an aversion to sexual overtures, stimulation and sexual activity. 
You can find out more about female sexual dysfunction and the effects of Viagra on women at A Comprehensive Guide to Female Sexual Dysfunction.
This suggests that women with FSAD, which is typified by physical symptoms, can be helped by taking Viagra. However, Viagra is unlikely to benefit women with HSDD, who are more likely to have an underlying emotional or psychological problem.
"Unresolved emotional or relational issues should be addressed before beginning medical therapies," Dr Berman and her colleagues noted. 
Their report appears in the December 2003 issue of The Journal of Urology. 
What's the latest on female Viagra?
As of early 2015, pharmaceutical manufacturer Sprout has made a third attempt to have their drug, flibanserin, referred to as the "little pink pill" approved by the FDA. 
They were previously turned down due to potential side effects such as drowsiness and dizziness.  Many women's groups have been pressuring the FDA to approve the medication, citing the fact that there are over twenty impotence medications for men currently available, and zero for women.
It will probably be some time before a Viagra-type pill for women is approved as there are a lot of issues at play...but we do believe we will see something receive approval in the near future.
Stay tuned!